We meet the needs of today's global marketplace,
Railway's Material's & Resources

's skilled workforce is as diverse as the world itself!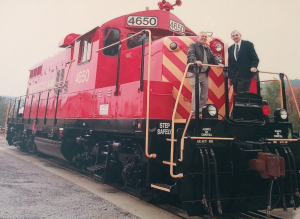 With satisfied customers spanning the globe and experience working on four continents, we are truly a global company. Our experience in dealing with global financial institutions has become a key component in the successful completion of various projects.
Our mix of young talent and seasoned rail professionals provide the cutting-edge knowledge and experiece needed for all technical and operational aspects of rail infrastructure, operations, logistics, rolling stock and training.
From turbo chargers, roots blowers, traction motors, power assemblies, locomotive control units, prime movers (engines) all the way to a complete locomotive overhaul, we have the expertise and knowledge of the international railroad industry to get the job done.
At Railway's Material's & Resources, we work at finding the quickest and most cost effective solutions so that you don't have to.